Join the American Horticultural Society September 5 – 14 on this adventure in exquisite Italian gardens, palaces, and art museums.
Our itinerary begins in Italy's northwestern port city of Genoa. We'll experience the many delights of the Liguria region, enjoy the stylish resort areas of the Italian Riviera, and venture into Tuscany. In Florence we'll see the Boboli Gardens, created by Cosimo I de Medici; the Uffizi Gallery, home to an astounding collection of Renaissance art; and villas and palaces with extraordinary gardens including the well-known Villa Gemberaia and Palazzo del Principe.
Your AHS Host is Katy Moss Warner, President Emeritus of the AHS, and world traveller. Katy has hosted many garden tours for the AHS and is known for her enthusiasm for travel, gardening, music, and art.
Our tour organizer is Susie Orso, who has arranged and led dozens of AHS Travel Study programs. She and Katy have worked closely together to craft this special program that is being offered exclusively to our AHS travellers. Susie is British by birth and lives in Florence with her Italian husband, and it is through her contacts that many of our visits will be possible.  Image below from www.planetware.com.
Top-rated Hotels:
In Genoa we will be guests at The Hotel Melia, a contemporary designer property that is both peaceful and centrally located.
Our next stop will be the Grand Hotel Miramare in Santa Margherita Ligure, on the water in the heart of the Italian Riviera.
Our final nights will be spent at the elegant Hotel Villa Cora in Florence, set in a park overlooking the Boboli Gardens.
For complete information visit http://www.ahs.org/gardening-programs/travel-study/italy2017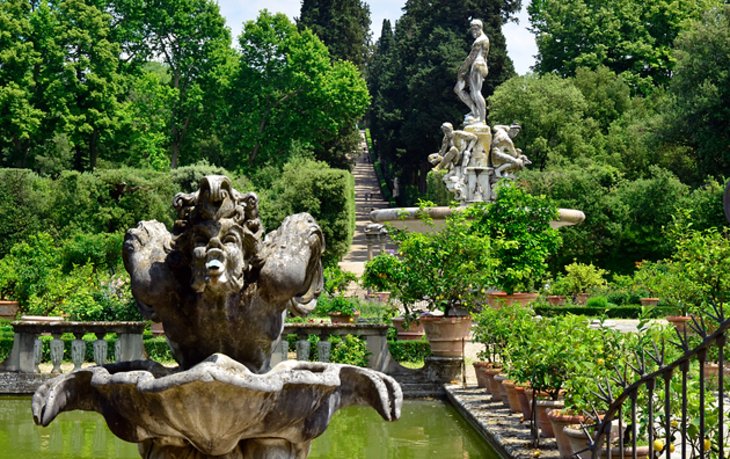 ---